Koper, Slovenia, viewed from the bell tower of the Cathedral of St. Mary's Assumption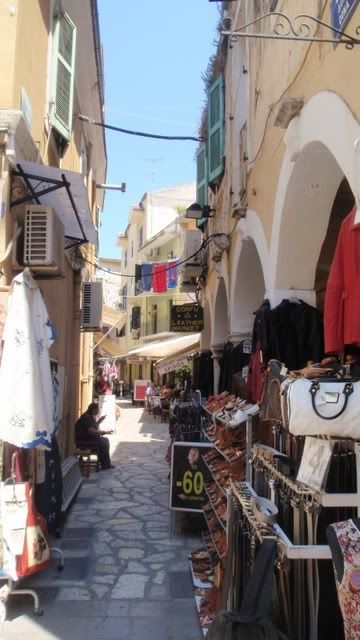 Corfu Town, Island of Corfu, Greece.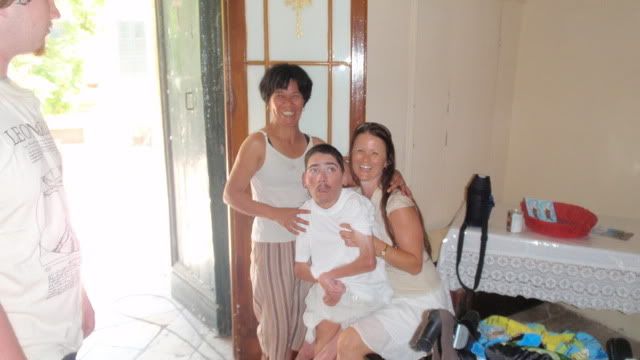 While Shapley and I climbed the new Citadel at Corfu, Judy waited in the church at the foot of the stairs. There she met Rose, who gave Jason a Rosary.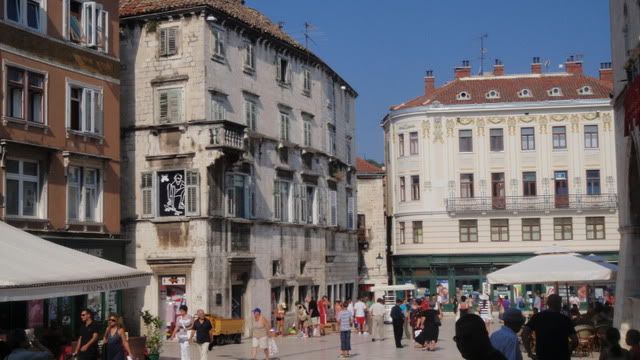 Split, Croatia.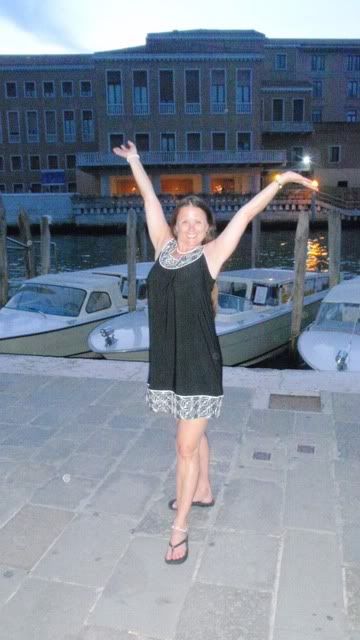 Judy was happy to be in Venice!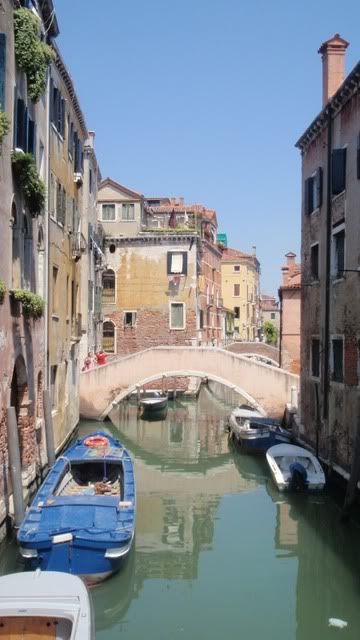 Typical canal view in Venice. Getting the wheelchair up and down the stairs was interesting, but not too difficult, except on the larger canals.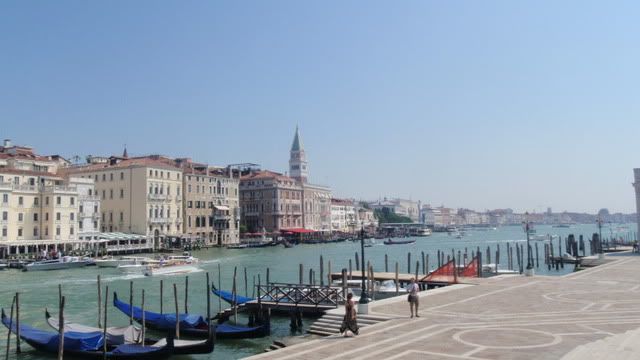 The Grand Canal, Venice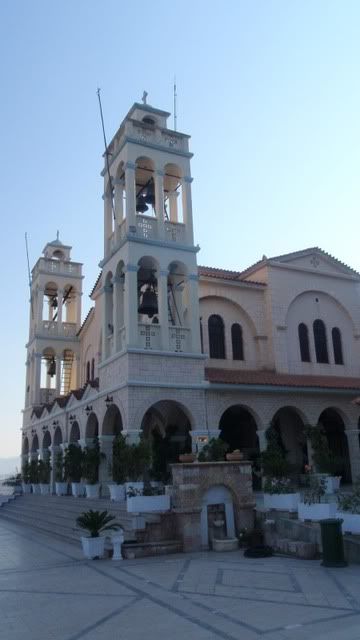 Church of the Evangalists, Nafplion, Greece.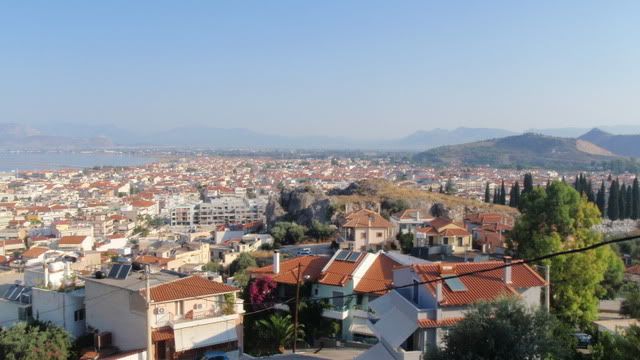 View of Nafplion from the Church.
The
Norwegian Gem
in Izmir, Turkey. This was our 'home away from home' for two weeks. It was also the cheapest hotel in Venice during the Festa del Redentore!
Horse-drawn taxi. Izmir, Turkey.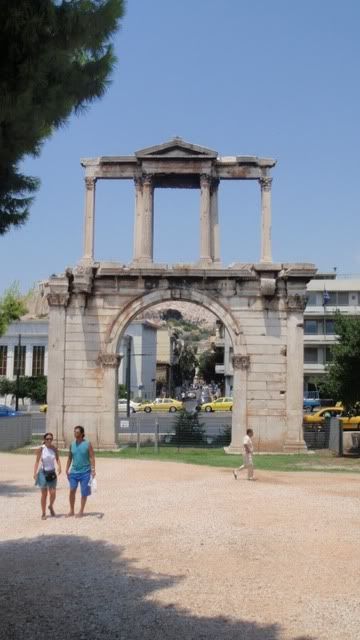 Hadrian's Arch. Athens, Greece.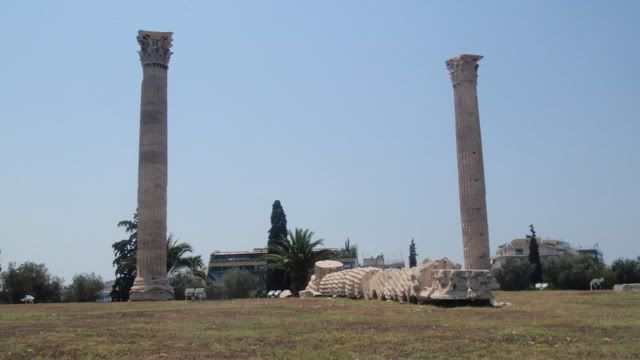 The Temple of Zeus. Athens.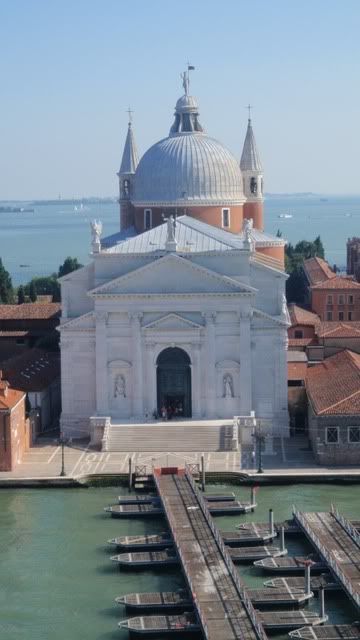 Chiesa del Santissimo Redentore (Church of the Most Holy Redeemer), Venice. The bridge across the canal is partially constructed in front. The church was built to commemorate the end of the plague in the sixteenth century. This church, designed by Palladio, replaces the original wooden structure built there after the plague. It is on an Island across the Grand Canal from the main city, and is usually accessible only by water taxi. During the Festa del Redentore, which is held the third weekend in July, a temporary bridge is constructed across the canal so the faithful can attend Mass at the church.
Masses were held throughout the day on Sunday of the festival, with a special mass celebrated by the bishop on Sunday evening. We did not attend Mass there, as we had stopped to attend Mass at Santa Maria Dei Carmini, a church we passed along the way.